cosmediskinclinic
Facial Service Reservation
- In order to ensure that you obtain your desired appointments, we recommend scheduling your appointment as far in advance as possible to ensure availability. To accommodate your desired appointment, we will contact you after booking your appointment for credit card information to guarantee your reservation. We hold this information as part of our cancellation policy and only make necessary charges to your account on the date of your scheduled service. Details of our cancellation policies are provided below.
Please contact us at 714-388-4866
Your facial treatments are reserved especially for you. We value your business and ask that you respect the spa's scheduling policy. Should you need to cancel or reschedule, please notify us at least 24 hours in advance.
Any cancellation with less than 24 hours of notice are subject to a cancellation fee of $60 of the scheduled service. Clients who miss their appointments without giving any prior notification will be charged $60 of the scheduled service. We recognize the time of our clients and staff is valuable and have implemented this policy for this reason. When you miss an appointment with us, we not only lose your business, but also the potential business of other clients who could have scheduled an appointment for the same time.
When you schedule your appointment with us, you are agreeing to these policies. All services require a credit card to guarantee a reservation. You will not be billed unless there is a cancellation or no show. Upon checkout, guests may choose their method of payment.
Your Data security & privacy is our priority. Pay securely through 128 bit encrypted payment gateway. We support credit cards, net banking and debits cards.
Share
Description:
Microneedling for skin rejuvenation
Radiofrequency microneedling is a cosmetic procedure. It uses tiny needles and radiofrequency waves to rejuvenate facial skin. The treatment is a form of controlled skin injury. The damage stimulates the growth of healthy new skin, which can benefit common skin issues like acne scars and wrinkles.
Scarlet Laser combines the benefits of Fraxel Laser and micro-needling in one.

Scarlet laser can treat skin problems ranging from lack of elasticity, wrinkles, pores, redness, acne, freckles and pigmentation.
Scarlett Laser uses high fractional RF (radio frequency) microneedles. It delivers heat energy to the skin directly, which will in turn make your skin create more collagen and elastin. The Scarlet Laser uses your own skin's regenerating powers.
Scarlet Laser is great for people with:
Sagging skin / loss of elasticity
Wrinkles
Redness
Acne
Freckles
Pigmentation
There is a slight downtime after this procedure of 1-2 days. Slight redness might occur. Make-up and exercise is possible the day after the procedure.
 Scarlet SRF distributes RF energy through an array of 25 non-insulated microneedles. As the RF signal passes through the skin, it generates an electrothermal reaction capable of coagulating the tissue at temperatures known to induce the production of collagen and elastin.
Treatments can be initiated through three pre-sets or dialed in independently to target the patient's individual needs. During these treatment sessions, patients report comfort is better than any other RF microneedling device on the market, and downtime is minimal, with most patients commenting on the comfort of the entire procedure.
SCARLET RF - MICRONEEDLING DEVICE FOR SKIN TIGHTENING & REJUVENATION
Scarlet SRF is the safest treatment in the field of RF systems. The true, natural, non-surgical facelift, Scarlet RF is a minimally invasive treatment. Meaning no surgical tools are used to improve the elasticity of the skin. Through micro-needling, energy stimulates collagen in the body. No chemicals are used and it is entirely natural. Scarlet RF helps with a number of different skin problems, including but not limited to:
• Treats existing acne and acne scars
• Rebuilds lost collagen
• Lifts, firms, and tightens the skin
• Shrinks pores
• Treats sun-damaged skin and scars
• Softens fine lines
• Unifies skin tone by reducing hyperpigmentation
View full details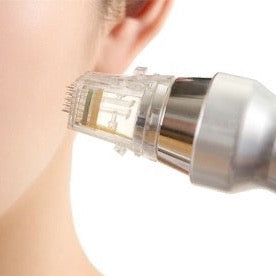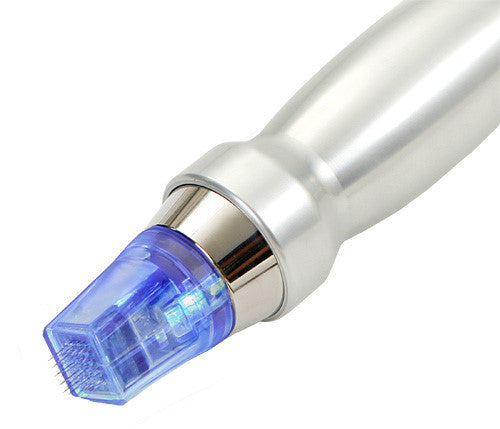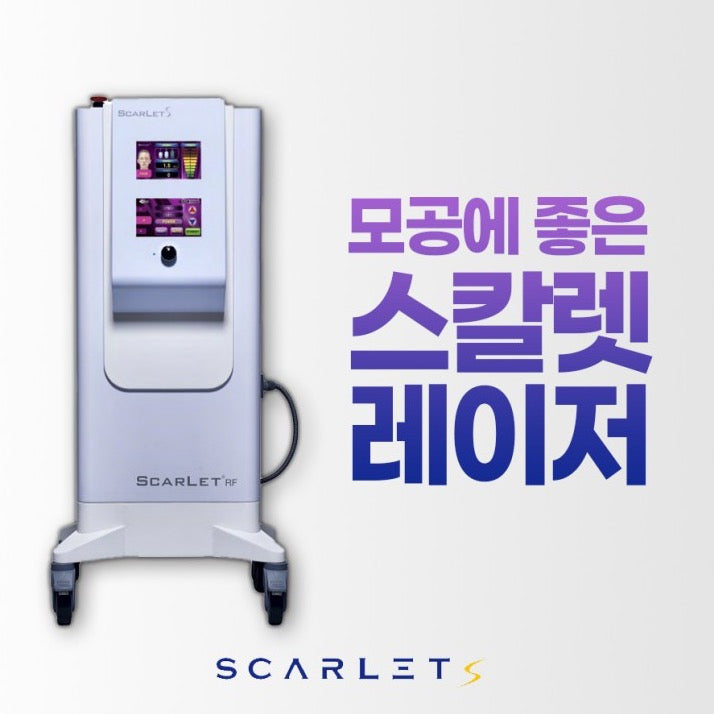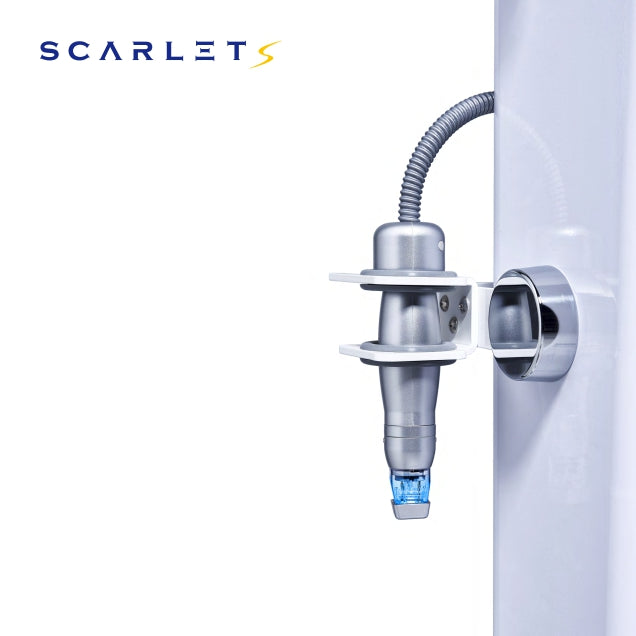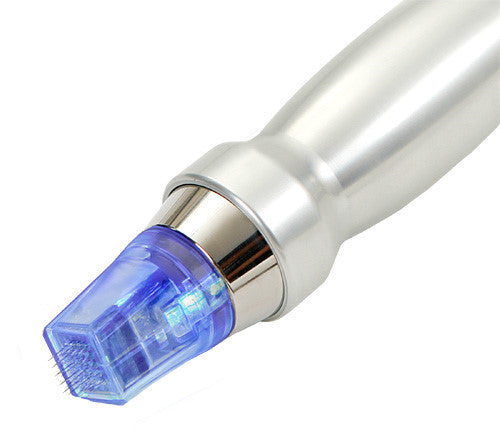 What is the micro-needle fractional RF treatment?
The Secret Micro-Needle Fractional RF is a treatment ideal for skin tightening and rejuvenation by applying precisely controlled radio frequency energy directly into various depths of the skin via minimally invasive micro-needles.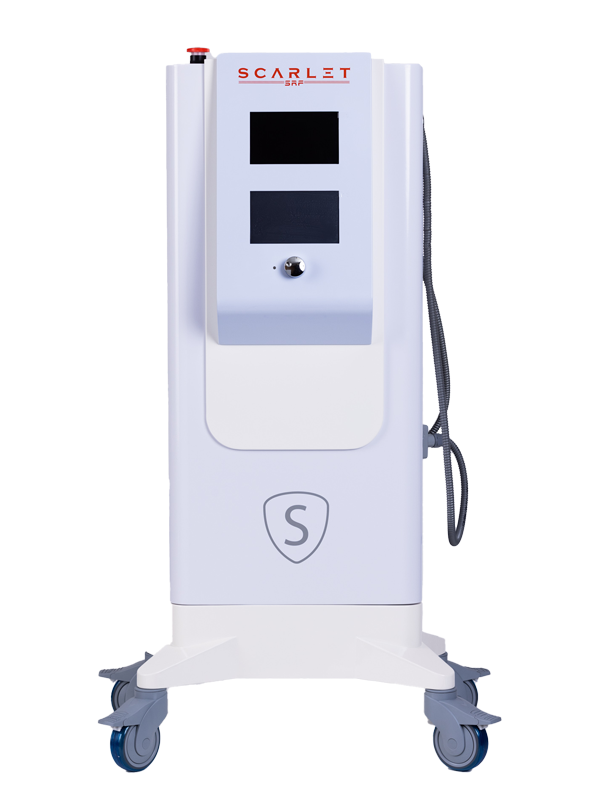 What is microneedling RF good for?
The Scarlet SRF is the most comfortable Radio Frequency (RF) Microneedling treatment. The Scarlet SRF is your best defense against the signs of photo-aging, acne, scars, and striae and can dramatically improve the look and feel of your skin with a 95% patient satisfaction rate.

Radiofrequency micro-needling is used to rejuvenate the skin. It can target acne scars and early signs of aging, like fine lines and sagging. It's also effective for hyperhidrosis. Generally, the procedure only takes 10 to 20 minutes.
Service MENU
Regular price

Sale price

$0.00

Unit price

per